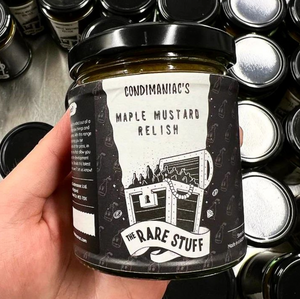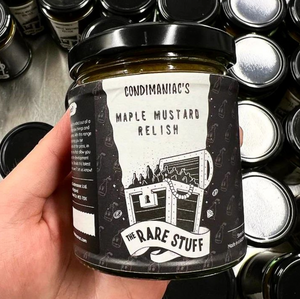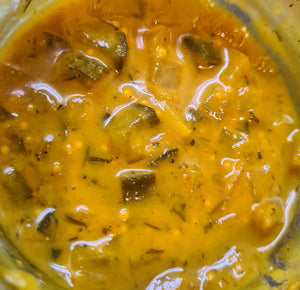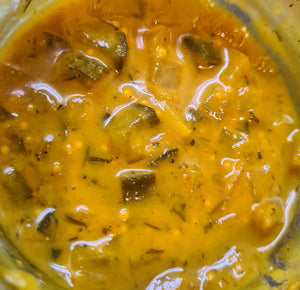 On Sale
Condimaniac's The Rare Stuff 1: Maple Mustard Relish (200g)
The Rare Stuff is where we get to put out new products on an experimental basis. Small runs of out-there ideas. 
Maple Mustard Relish is a crunchy relish with Dijon and English mustards. With maple syrup-sweet and mustard-bitter notes, this is ideal on sandwiches, hot dogs, burgers and more. 
Ingredients (allergens in bold): Cucumber, Bell pepper, Maple Syrup (15%), Onion, Apple Cider Vinegar, Sugar, Dijon Mustard (5.8% (Water, Brown mustard seed, Spirit vinegar, Sea salt)), Corn flour, Yellow Mustard seeds (1.7%), Sea Salt, English Mustard Powder (0.9%), Dill, Turmeric, Black Pepper, Garlic.