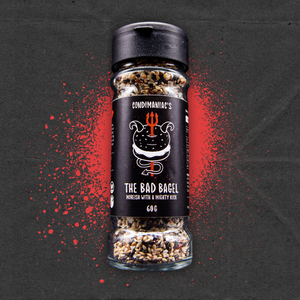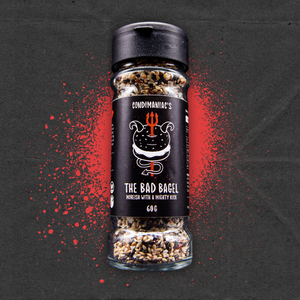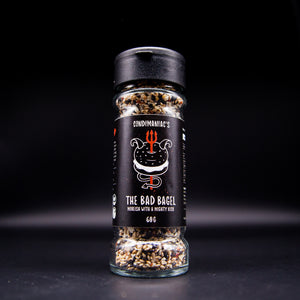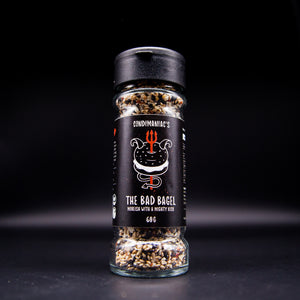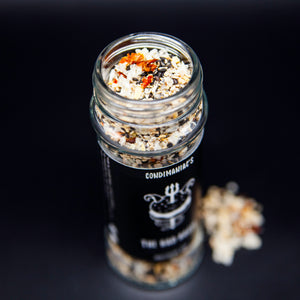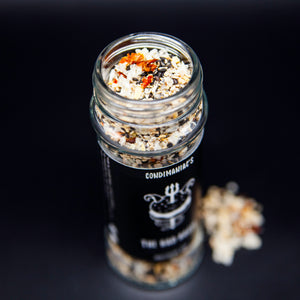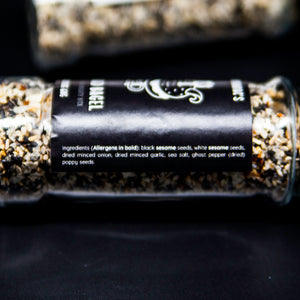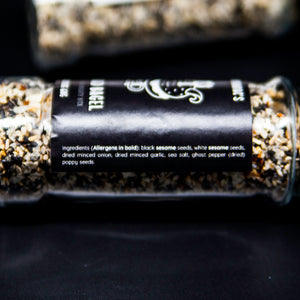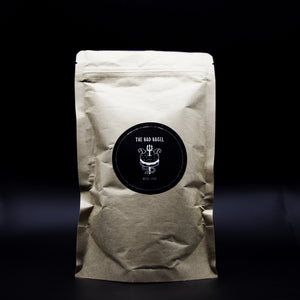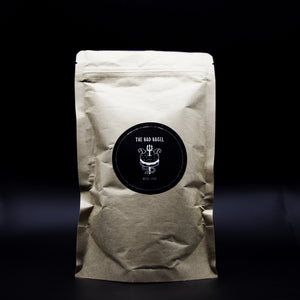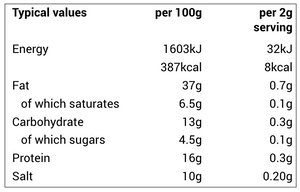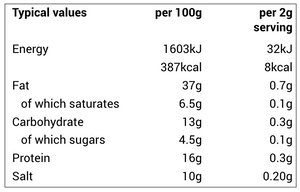 On Sale
Condimaniac The Bad Bagel Seasoning
Condimaniac's very own version of Everything (But The) Bagel seasoning but with the addition of chilli.

Goes great with: Eggs, cream cheese, bagels (obvs), sushi, salads and more.

Finely toasted sesame seeds give an exciting nutty base.
Premium quality sea salt crystals explode with flavour. Perfectly accompanied by flakes of garlic and onion.
Nutritional Features:

Ingredients (allergens in bold): 
Black & White Sesame Seeds, Minced Garlic, Onion, Sea Salt Flakes, Poppy seeds,
Ghost Chilli (Bhut Jolokia).
How to use:
Everything Bagel Seasoning exploded on TikTok when a trend saw it being used as a healthy topper for cream cheese and bell peppers. However it can be used for so so much more.
Give a crunch and some exciting toasted & nutty flavours as well as a lovely chilli kick to dishes.
Option of glass shaker with 7-hole flip top (or single hole top - depends on availability) or 
200g compostable refill pouch designed to refill your existing bagel shaker to reduce waste and also keep the price down. Please always reseal the refill bag after opening - if clumps form, break them up inside the pouch or with a spoon, store in a dry, cool environment. For best quality, use before date shown, however it's safe to consume past the date as it's only a best before, not a use by. It just means we guarantee best quality before the date.  
For a non-chilli version, check out The Good Bagel, or get the bundle! 
Guaranteed minimum shelf life is 4 months, though often longer.