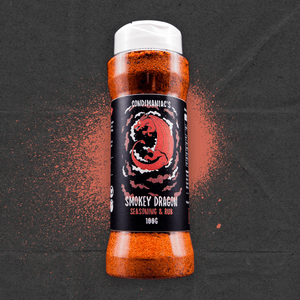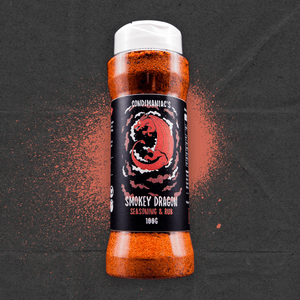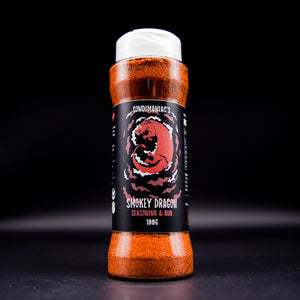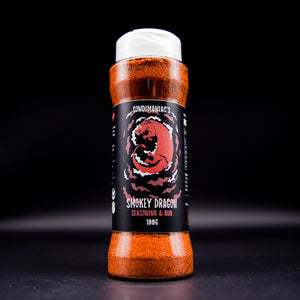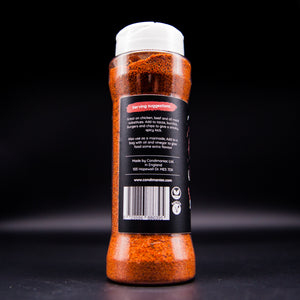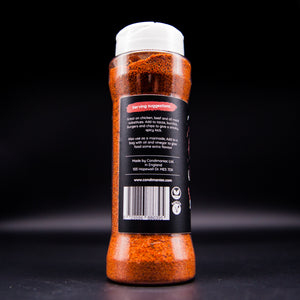 On Sale
Condimaniac Smokey Dragon Seasoning & Rub (100g)
Our most popular sauce now as a seasoning! We've captured the bright and deliciously savoury flavour of Smokey Dragon and made it into a seasoning blend.
This seasoning rub contains a large amount of high quality chipotle flakes and can therefore be prone to clumping. This does not affect the flavour or quality, but you may have to break them up before use. Always reseal and keep in a cool, dry and dark place. 
Goes great with: Barbecued meat or meat substitutes, grilled vegetables, mince.
Hints of tangy tomato meet the full and earthy flavour of Spanish paprika, combined in just the right amounts and then finished with a little sweetness.
The heat comes from the famous Bhut Jolokia pepper, which has an intense, yet exciting heat when used in the right quantities. 
Nutritional Features:

Ingredients (allergens in bold): Chipotle flakes, Tomato Powder, Pimenton (Paprika), Sumac, Garlic powder, Onion powder, Sugar, Bhut Jolokia (Dried), Sea Salt
How to use:
Sprinkle into your cooking to add a bunch of extra flavour, rub into your meats as a dry rub before you BBQ it or mix with a little oil and vinegar to make an amazing marinade.
Packaged in a lightweight PET recyclable bottle with flip cap.