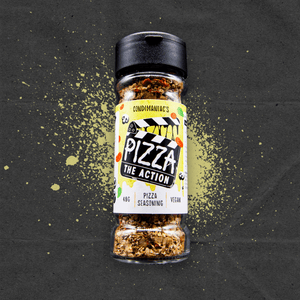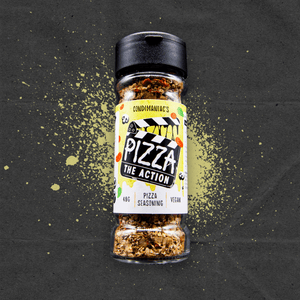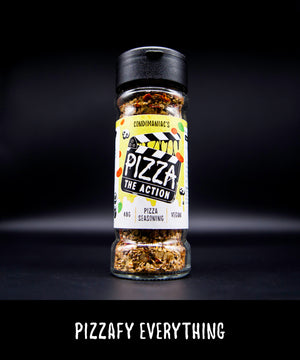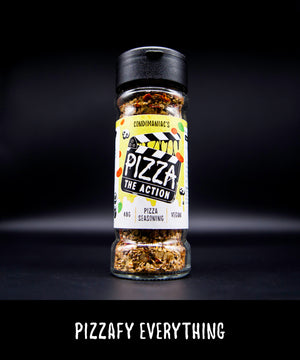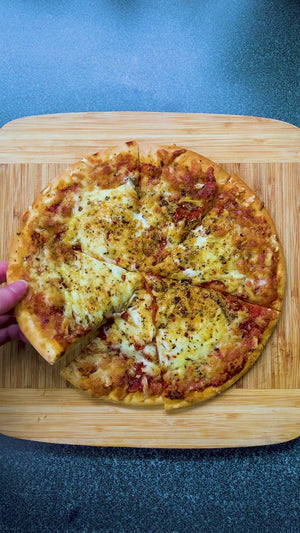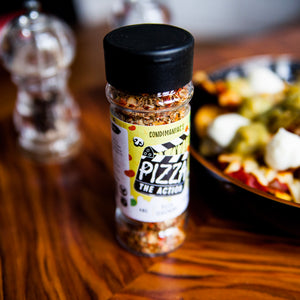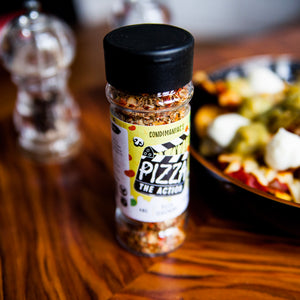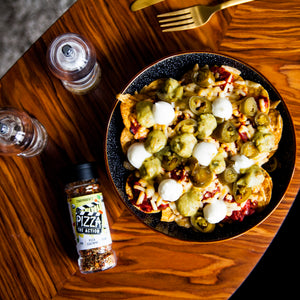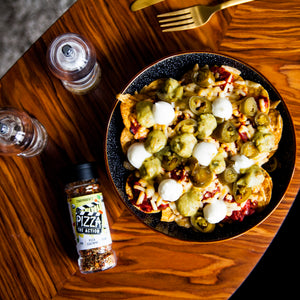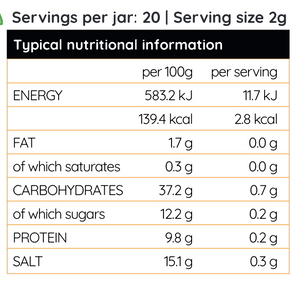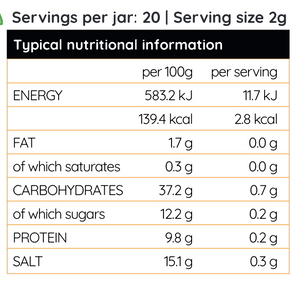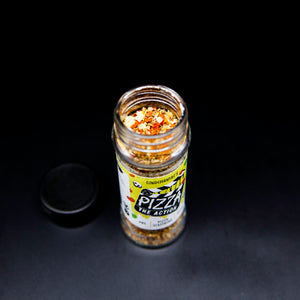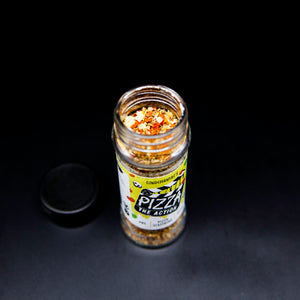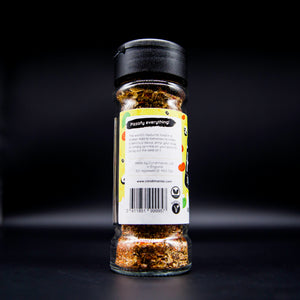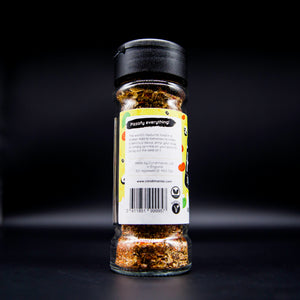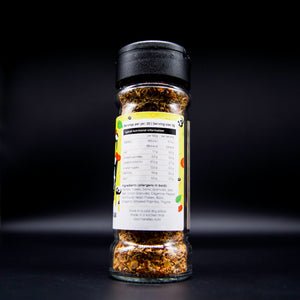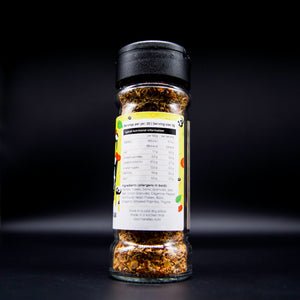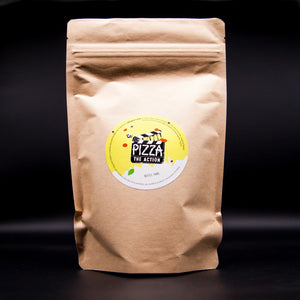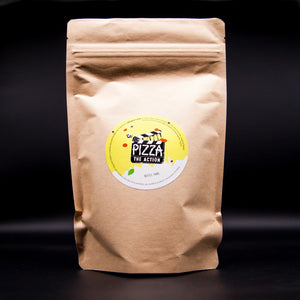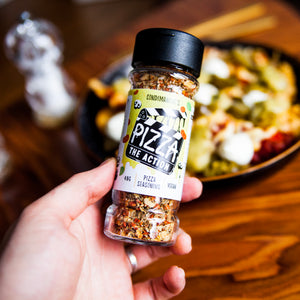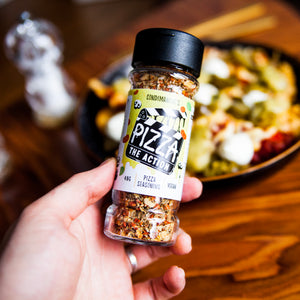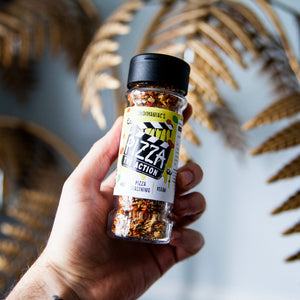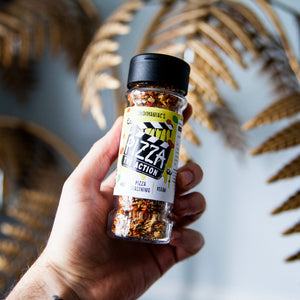 On Sale
Condimaniac Pizza The Action - Pizza Seasoning
Make everything taste like pizza or make your pizza taste more awesome! Pizza The Action does both and adds a deep herby, slightly cheesy flavour profile. 
Goes great with: Pizza, pasta, beans, grilled cheese toast, eggs, avocado, soups and more

Top quality dried herbs and punchy tomato flakes on a base of garlic and onion.
To top it off a savoury cheesiness meets a tiny kick of cayenne pepper. 
Nutritional Features:

Ingredients: Tomato Flakes, Garlic Granules, Sea Salt, Onion Granules, Cayenne Pepper, Nutritional Yeast Flakes, Basil, Oregano, Smoked Paprika, Thyme
May contain Sesame, Mustard, Soy, Wheat (gluten)
How to use:
Works great to create a pizza or pasta sauce by mixing 1 part Pizza the Action to 3 parts tomato puree (add a tiny bit of water and olive oil if needed for smooth consistency).
Or just sprinkle on pasta, beans, grilled cheese toast, eggs, avocado, soups and more to add a savoury, satisfying pizza flavour - or simply add to your pizza to intensify that pizza-yumminess. 
 Comes in a glass shaker with 7-hole flip cap.
---------------
Each shaker contains 40g of seasoning. 
Made on premises where nuts are present.
Minimum guaranteed shelf life 4 months. Please note best before doesn't mean expiry - it's safe to consume past the date, but we guarantee best quality before the date.