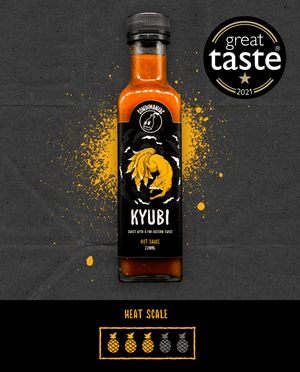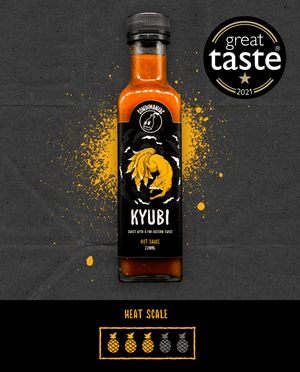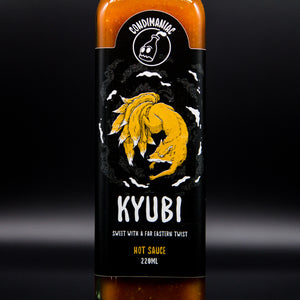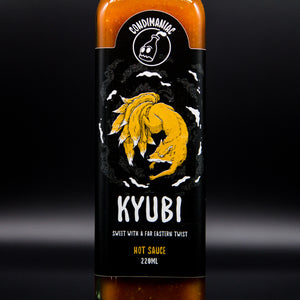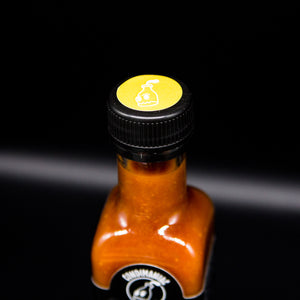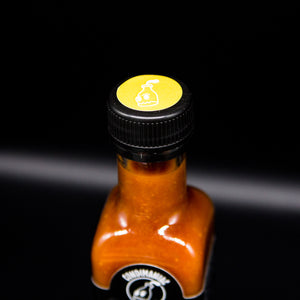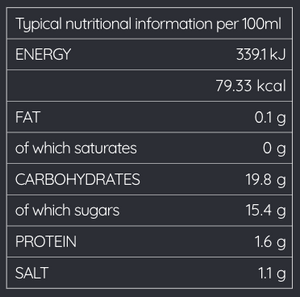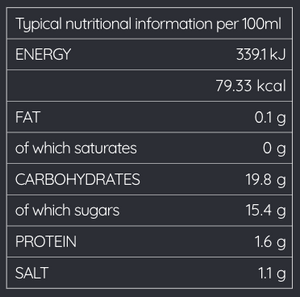 On Sale
Condimaniac Kyubi Hot Sauce
Condimaniac's very own Kyubi Hot Sauce. A medium hot artisan sauce inspired by flavours of the Far East, made with fresh Habanero chillies on a base of sweet pineapple and carrot, flavoured with 5-Spice. Heat 3/5.

Goes great with: Sushi, eggs and far-eastern cuisine.
Sweet pineapple and carrot balanced with savoury spring onion and garlic.
Fresh habaneros provide a punchy exciting heat that's quick to come on and quick to recede. 
Chinese five spice pairs perfectly with the mix of sweet and savoury base flavours.
Mix with peanut butter for an instant satay-like sauce. 
VEGAN 
Ingredients (allergens in bold): Apple Cider Vinegar, Carrot, Pineapple, Pineapple Juice, Soy Sauce (Soy, Wheat), Sugar Syrup, Tomato Puree, Habanero peppers, Brown Sugar, Spring Onion, Garlic, Ginger, Salt, 5-Spice Powder
Contains SOY & WHEAT (GLUTEN)
May contain sesame, mustard. Made in a kitchen where nuts are present.
Comes in a 227ml glass bottle.