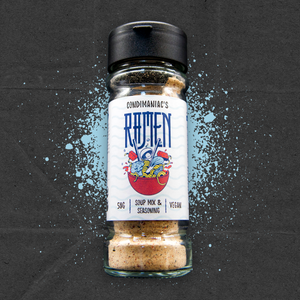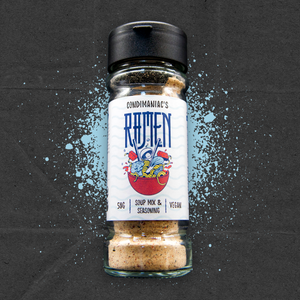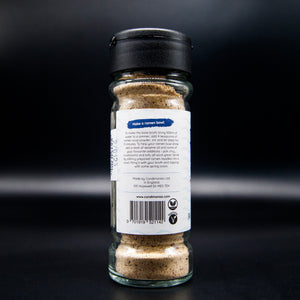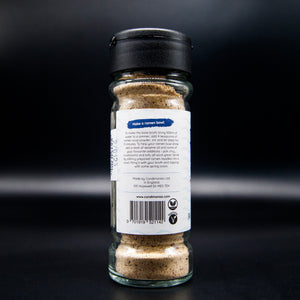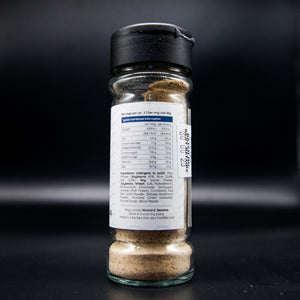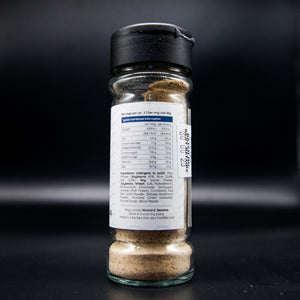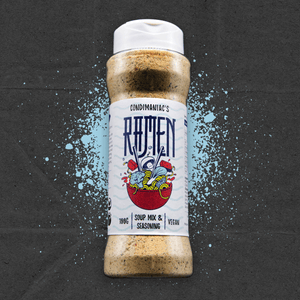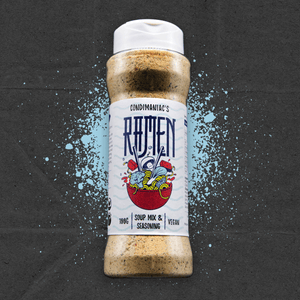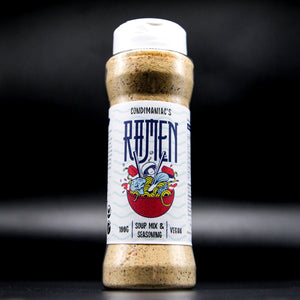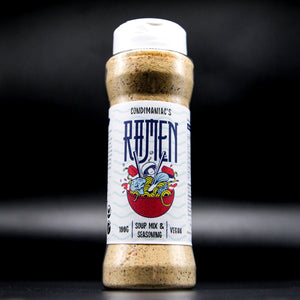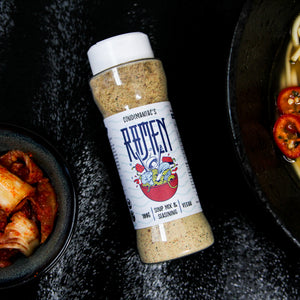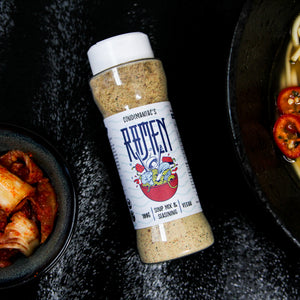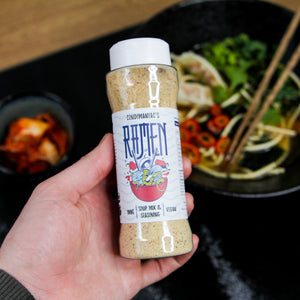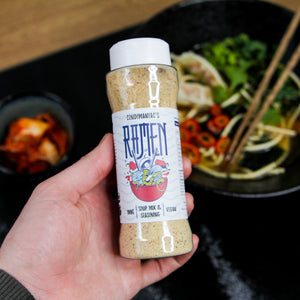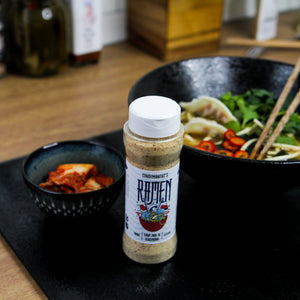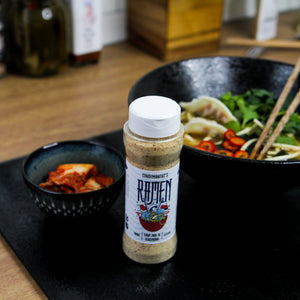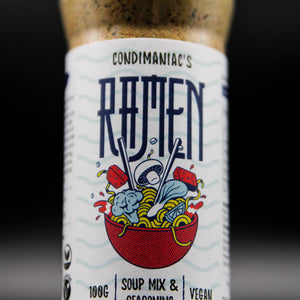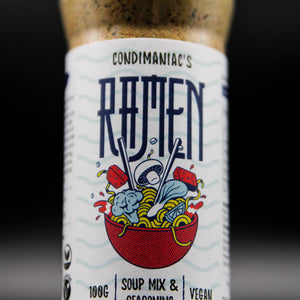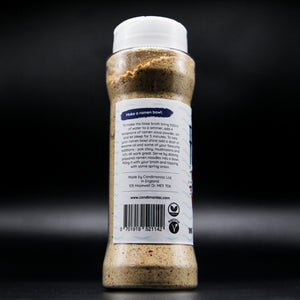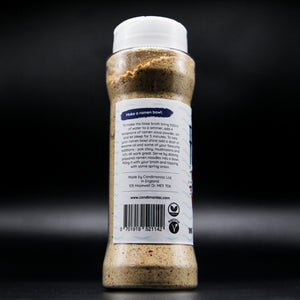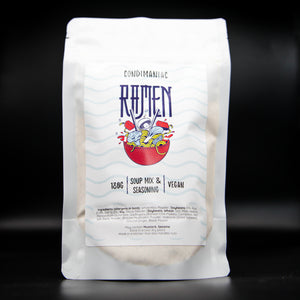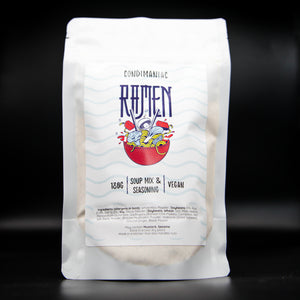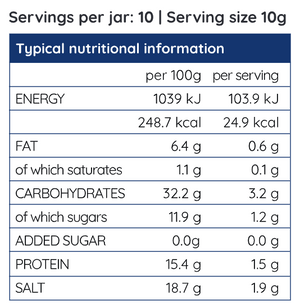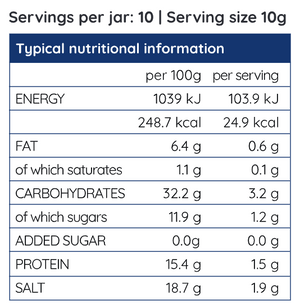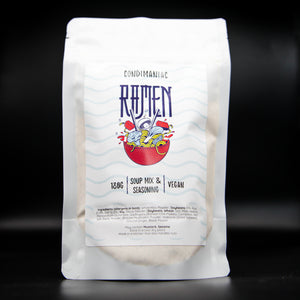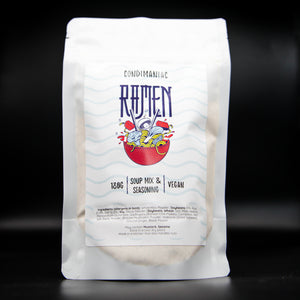 On Sale
Condimaniac Instant Ramen Soup Mix and Seasoning
Condimaniac's very own instant ramen soup mix inspired by Korean and Japanese instant ramen noodles. Comes in a 100g shaker (PET, recyclable) as well as 50g glass shaker or 180g recyclable refill pouch.
Makes: per 100g - 2.5L of delicious ramen broth. Enough for 4-6 portions depending on how soupy you like it! 
Goes great with: Tofu, noodles, spring onion, egg

Savoury umami with a slight tangy fermented sweetness.
A touch of wakame and shiitake mushroom.
Ingredients (Allergens in bold): Miso Powder (Soybeans, Rice, Salt), Soy Sauce Powder (Soybeans, Wheat, Salt, Maltodextrin), Monosodium Glutamate, Gochugaru (Korean Chilli Flakes), Cornstarch, Sea Salt, Garlic Powder, Shiitake Mushroom Powder, Wakame (Dried Seaweed), Ground Ginger, Black Pepper
How to use:
To make the base broth bring 500ml of water to a simmer, add 4 teaspoons of ramen soup powder, stir and let steep for 5 minutes. To help your ramen bowl shine add a dash of sesame oil and some of your favourite additions - pak choy, mushrooms and tofu all work great. Serve by dishing prepared ramen noodles into a bowl, filling it with your broth and topping with some spring onion.
Comes in a PET recyclable shaker with 2-hole flip cap or glass shaker with 7-hole cap or 180g recyclable refill pouch.
------------------------------------
Our instant ramen mix contains MSG, read more about what MSG is HERE.
Minimum guaranteed shelf life 4 months, though often longer. Please also note best before doesn't mean expiry - it is safe to use after the date, but we guarantee best quality before.