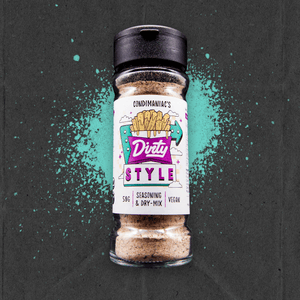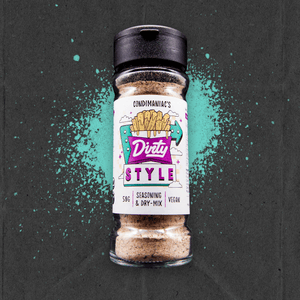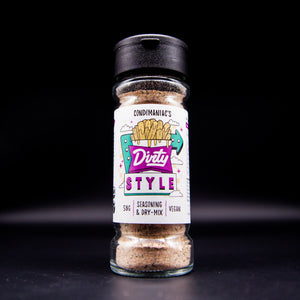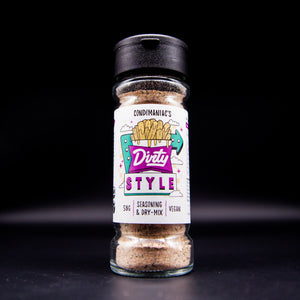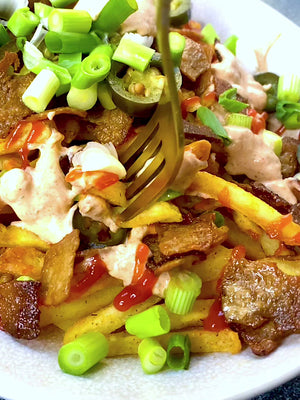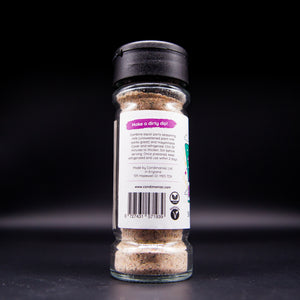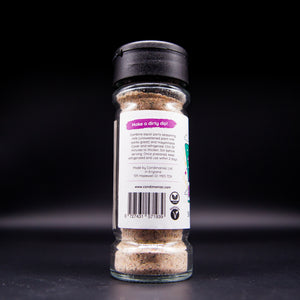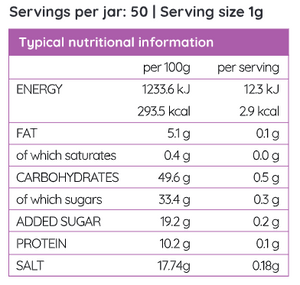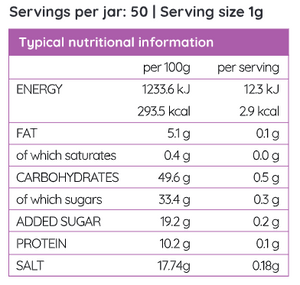 On Sale
Condimaniac Dirty Style Chip Seasoning & Dressing
NEW IMPROVED RECIPE - see ingredients list for changes.

Condimaniac's Dirty Style Chip Seasoning & Dressing inspired by loaded chips. It's like a cheeseburger exploded all over your fries... in a good way!

Goes great with: Chips (duh) - potatoes in any form, as a burger sauce, with wings (chicken or cauliflower).
Tangy, pickle-like flavour with a ketchup-y & mustard-y edge.
Dill gives it a relish like twist. Amazing rehydrated on burgers or chunky chips.
Nutritional Features:

Ingredients (allergens in bold): Tomato Powder, Fructose, Sea Salt, Mustard Powder, Cider Vinegar Powder (Vinegar Powder with Mother, Maize Maltodextrin), Onion Granules, Cayenne Pepper, Nutritional Yeast Flakes, Dill (dried).
Made in a kitchen that also handles nuts.
How to use:
100% plant based, this mix can be used as either a seasoning or hydrated to make a delicious dressing.
Just mix equal parts mayo (or vegan mayo), milk (or soy milk) and seasoning for the ultimate topper for your fries. Alternatively just mix seasoning directly with greek yoghurt or soured cream.
Comes in a glass shaker with 7-hole flip cap.
Guaranteed minimum shelf life is 4 months, though best before doesn't mean expiry - it just means we guarantee ideal quality before this date, though it's safe to consume after. 
Comes in a glass shaker containing 50g.