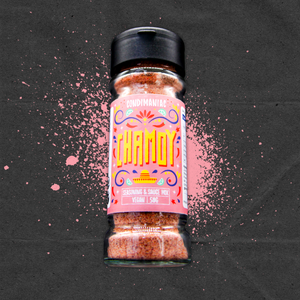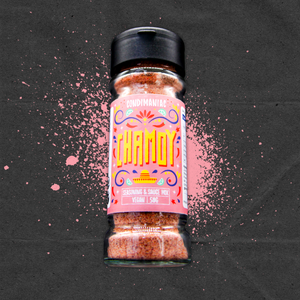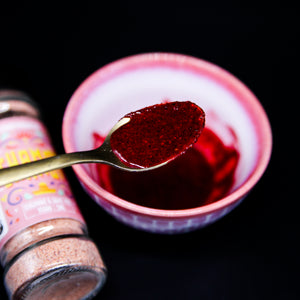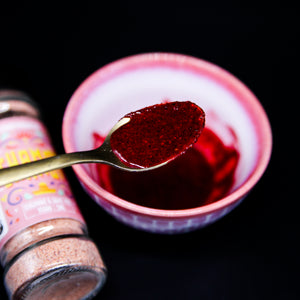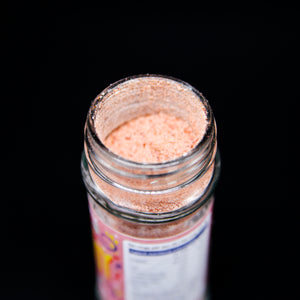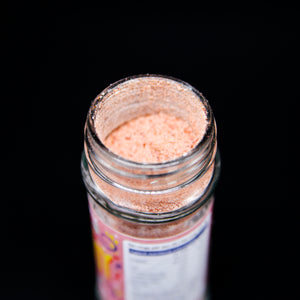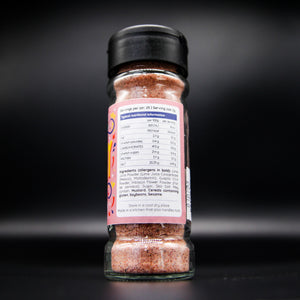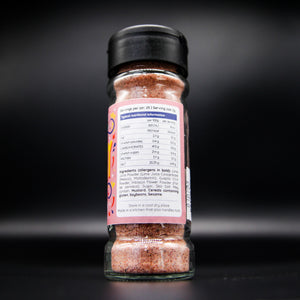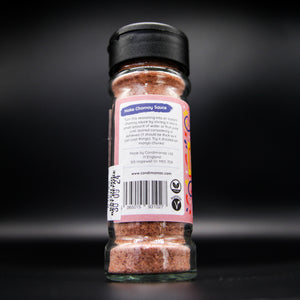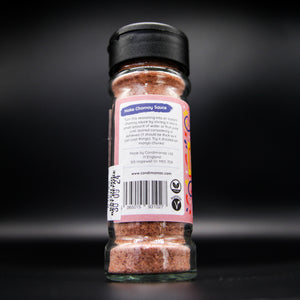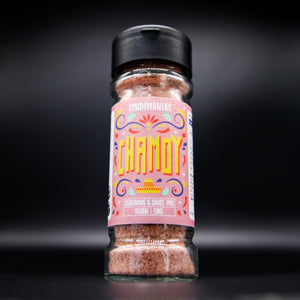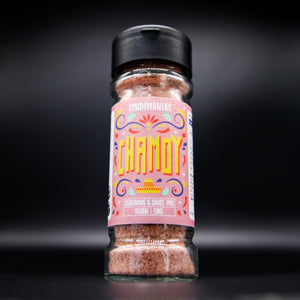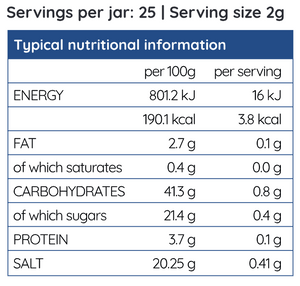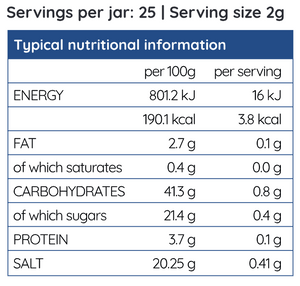 On Sale
Condimaniac Chamoy Seasoning & Sauce Mix - 50g
Condimaniac's own version of the punchy Mexican condiment.
Goes great with: Tacos, pickles, fresh fruit, as a rim for your cocktails.
What is Chamoy?
Wikipedia says it's "a Mexican sauce that may range from a liquid to a paste consistency, and typically its flavour is salty, sweet, sour, and spiced with chilis"
How to use:
Our Chamoy Seasoning can be used both as a seasoning and a sauce mix - just stir in a little bit of water or fruit juice to create a Chamoy Sauce. You can use as little or as much water as you want but we recommend the finished sauce to be viscous so it can stick to whatever you're eating it with, therefore start with little and add more as needed.
We love dipping gherkins directly into the powder for a tangy snack! Try rimming cocktail glasses with it for a tangy margarita or adding some on a taco...
Ingredients (allergens in bold): Lime Juice Powder (contains maltodextrin), Guajillo Chilli Powder, Hibiscus Flower Powder, Sugar, Salt.
May contain Sesame, Mustard, Soy, Wheat (gluten)
Nutritional Features:

Made in a kitchen where nuts are present.