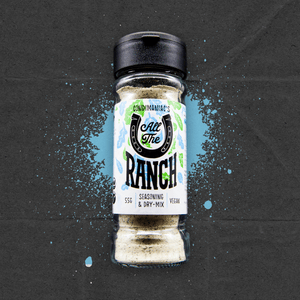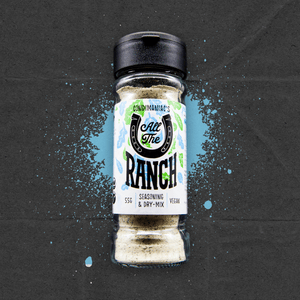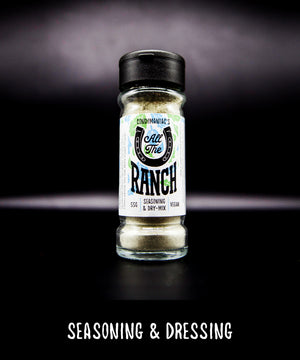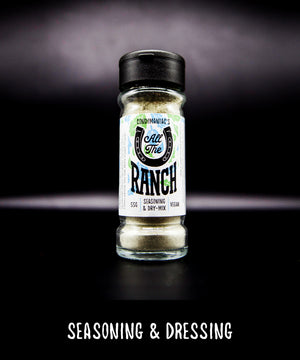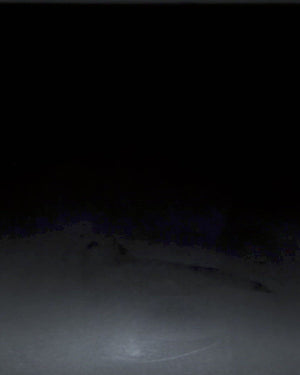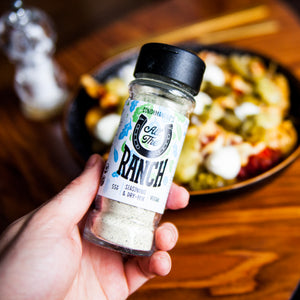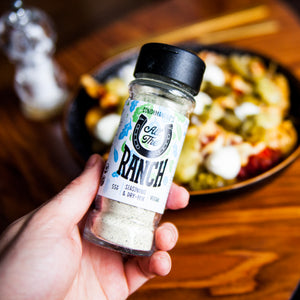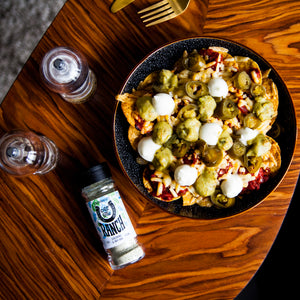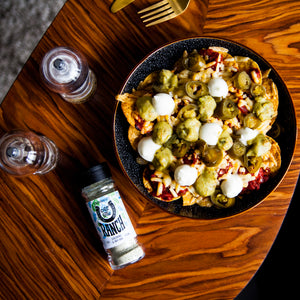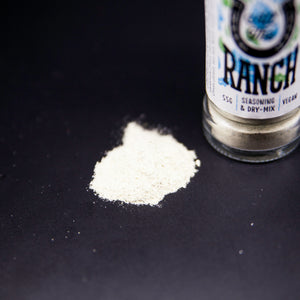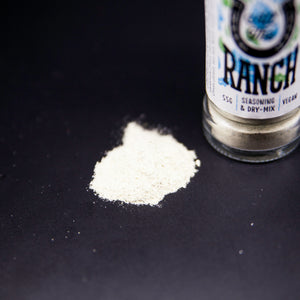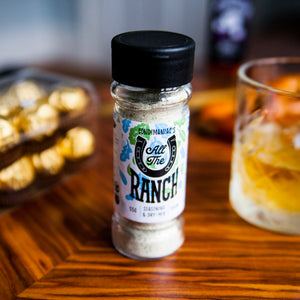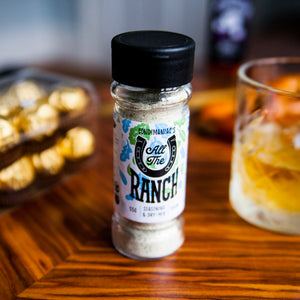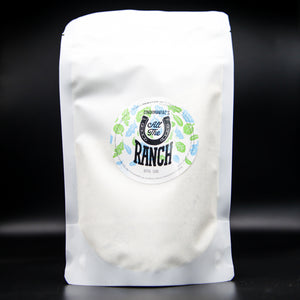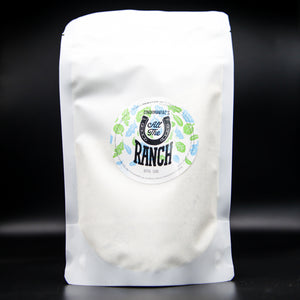 On Sale
Condimaniac All The Ranch Vegan Ranch Seasoning & Dressing
Condimaniac's very own Ranch-style seasoning and dry-mix. 100% plant based.
Goes great with: Cauliflower wings, fried chicken, salads, chips, burgers, pizza etc.

The American classic. Creamy and satisfyingly savoury.
Mixed herbs and a slight hint of lemon give ranch dressing depth as well as that addictive creamy goodness.
Nutritional Features:

Ingredients (allergens in bold): Soy Milk Powder, Onion Powder, Garlic Powder, Monosodium Glutamate (MSG), Dill (dried), Parsley (dried), Chives (dried), Sea Salt, Black Pepper Powder, Lemon Peel Powder.
May contain traces of: sesame, wheat (gluten), mustard
Made in a kitchen where nuts are present.


How to use:
This mix can be used as either a seasoning or rehydrated to make a delicious ranch dressing. Just mix equal parts by volume of mayo (or vegan mayo), milk (or soy/other plant milk) and seasoning (so, for example 1 tbsp powder to 1 tbsp mayo and 1 tbsp milk) for the ultimate, authentic ranch dressing.
For rough guideline, for every 10g of milk&mayo mixture, add 1g of the powder, so for example 100g of mayo&milk mixture needs approx. 10g of the powder. Tweak to your own liking though as some people like it weaker, stronger, soupier or thicker. You can also stir the powder directly into sour cream or Greek yoghurt to taste. 
Comes in a glass shaker with 19-hole flip cap or 180g refill in recyclable pouch. 
------------------------------------
Our vegan Ranch contains MSG, read more about what MSG is HERE.
Guaranteed minimum shelf life 4 months.