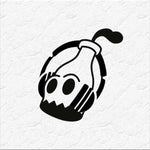 Another company with a podcast – is it really necessary? We think yes! Less than two years ago our first product 'Smokey Dragon' came out and since then it's been a whirlwind. We never intended to become a food business so we've learnt by doing and still are. We've got a lot to say and share and whilst writing blogs is great, we thought it would be much easier for both us and you if we just recorded ourselves in conversation, hopefully providing some interesting insights whether you're just a passionate customer of ours or an aspiring food business owner.
We're not experts, but we are living through owning a growing business, so we hope it will help of help to some of you! We're totally new to podcasts so bear with us – we'll probably get better…
In this first episode we give you the basic rundown of who we are and how Condimaniac actually came to be.
Let us know how you're finding it on socials – we're @condimaniac pretty much everywhere :)
Kier & Jen