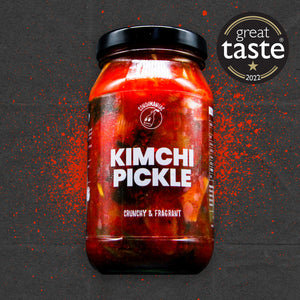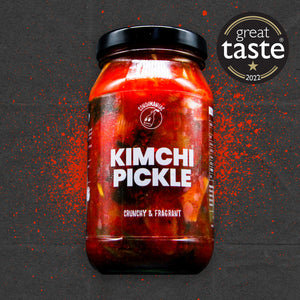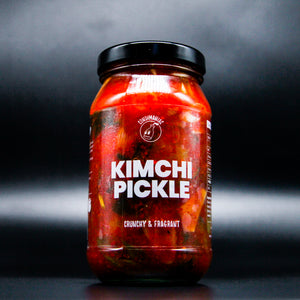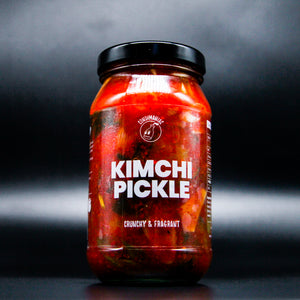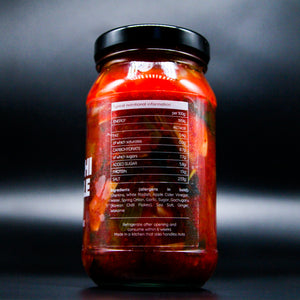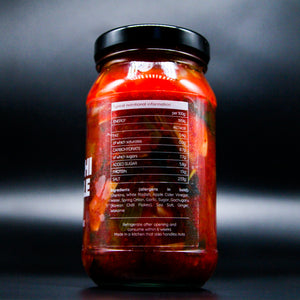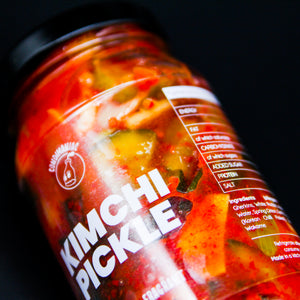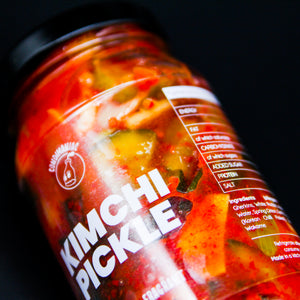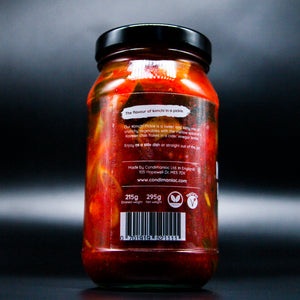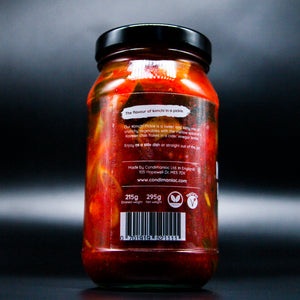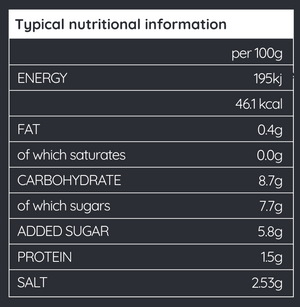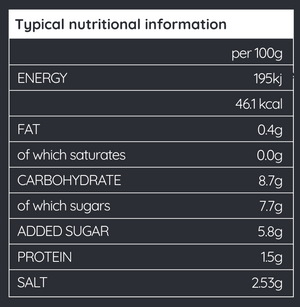 On Sale
Condimaniac Kimchi Pickle - Crunchy mix of cucumber, radish, ginger and more with gochugaru (non-fermented)
A crunchy pickled cocktail of vegetables reminiscent of the popular fermented Korean side dish kimchi. Our version is pickled in an apple cider vinegar brine instead, so it's shelf-stable and will stay at the perfect balance of acidity and sweetness. 
Goes great with: Sandwiches, rice dishes, or just straight out of the jar as a snack!
Heat: 2/5
Ingredients (allergens in bold): Cucumber, White Radish, Apple Cider Vinegar, Spring Onion, Garlic, Sugar, Gochugaru (Korean Chilli Flakes), Sea Salt, Ginger, Wakame (Seaweed)
Made in a kitchen where nuts are present
Keep refrigerated once opened.
Comes in a glass jar with screw cap - 295g net weight. 
3+ month shelf life from date of purchase