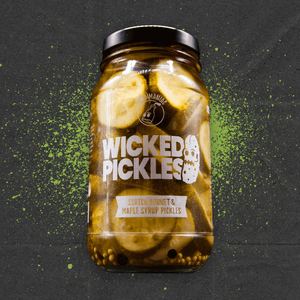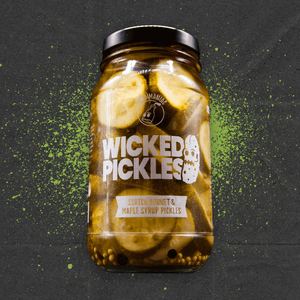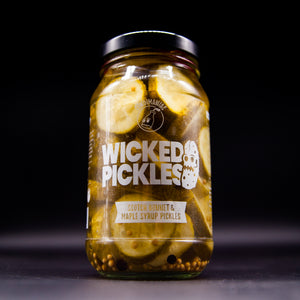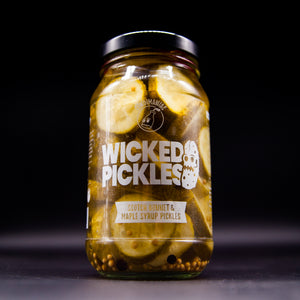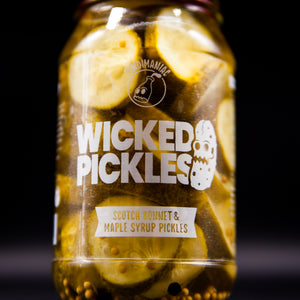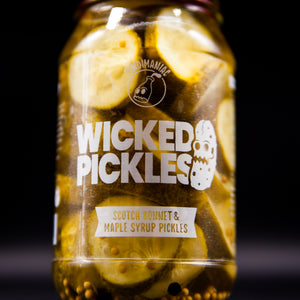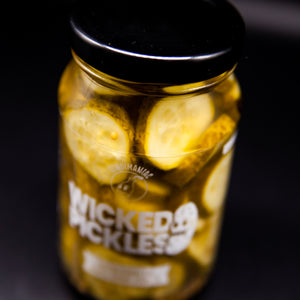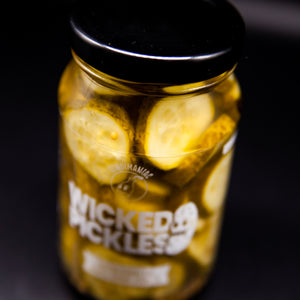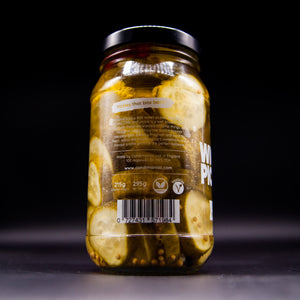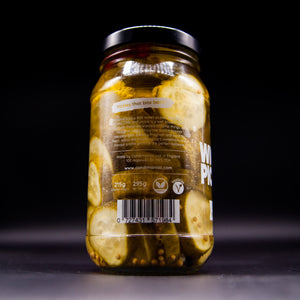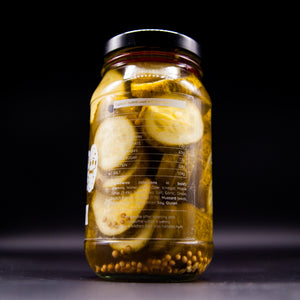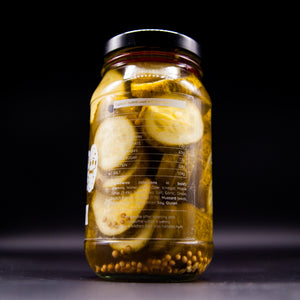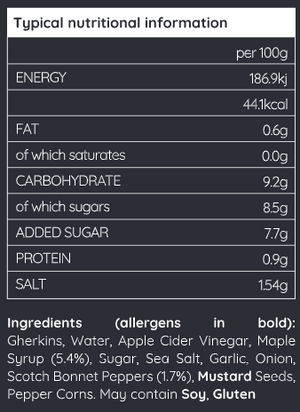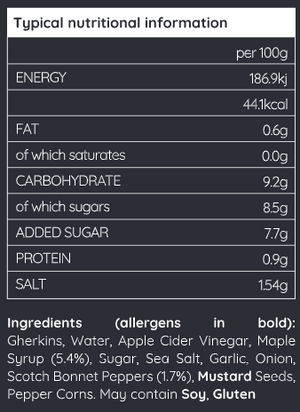 On Sale
Condimaniac Wicked Pickles - Maple Syrup & Scotch Bonnet Gherkins
Thick cut, sweet, crunchy pickled gherkins made with Scotch bonnets and a bunch of real, pure maple syrup. 

Inspired by honey gherkins (Honiggurken), which are popular in Germany and Eastern Europe - but instead of honey we kept it vegan with maple syrup and added some spice!
Goes great with: Burgers, sandwiches, hot dog, or just straight out of the jar. 
Heat: medium 2.5-3/5
Nutritional Features:

Ingredients (allergens in bold): Gherkins, Water, Apple Cider Vinegar, Maple Syrup (5.4%), Sea Salt, Sugar, Garlic, Scotch Bonnet Peppers (1.7%), Mustard Seeds, Peppercorns.
Voluntary allergen advice: May contain Soy, Gluten
Made in a kitchen where nuts are present.
Comes in a glass jar with screw cap - 295g net weight. 
Minimum shelf-life on this product is 3 months (but often longer). It's a best before only so it stays safe after the date displayed.