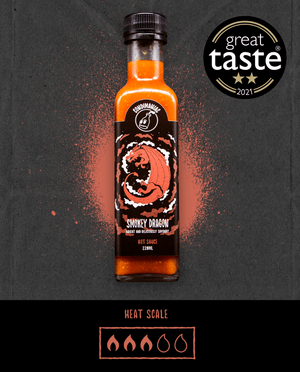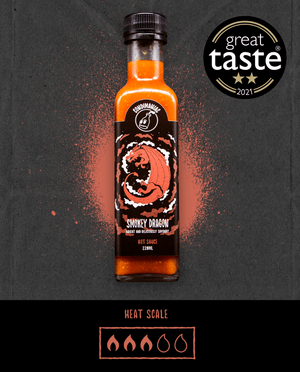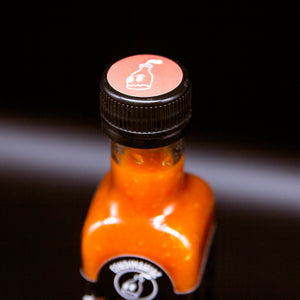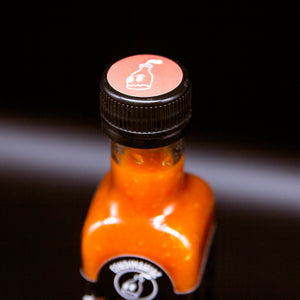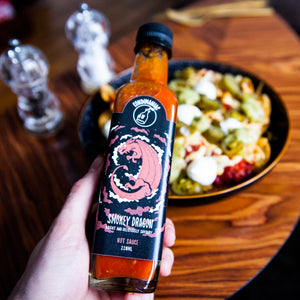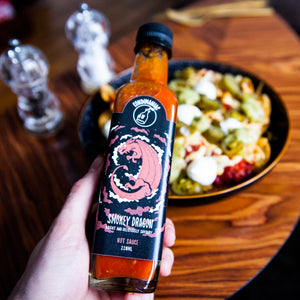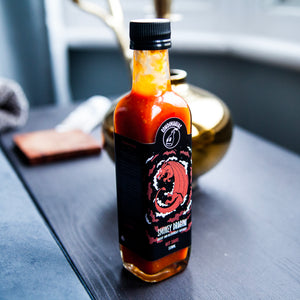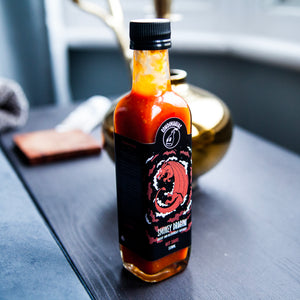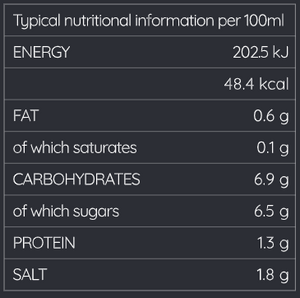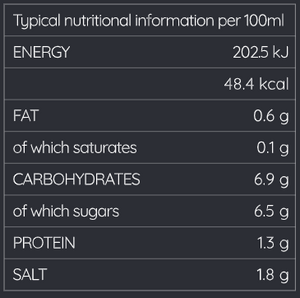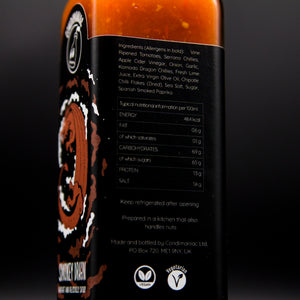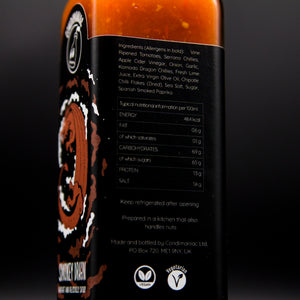 On Sale
Condimaniac Smokey Dragon Hot Sauce
Smokey Dragon Hot Sauce. A medium hot artisan sauce made with a savoury bullet chilli and garlic base then flavoured with the 'Komodo Dragon' the world's second hottest chilli. Heat 3/5.
Goes great with: Burritos, pizza & chicken.
Tomato-based with umami in droves. Savoury onion and garlic with a tiny touch of lime for freshness.
An exciting base heat coupled with a slow, warming build that stays with you.

Smoked chillies and Spanish paprika. Although this isn't heavy, it's bright and satisfying.
Ingredients (allergens in bold): Tomatoes, Red Chillies, Apple Cider Vinegar, Onion, Garlic, Komodo Dragon Chillies, Lime Juice, Extra Virgin Olive Oil, Chipotle Chilli Flakes, Sea Salt, Sugar, Smoked Paprika
VEGAN
Comes in a 227ml glass bottle.