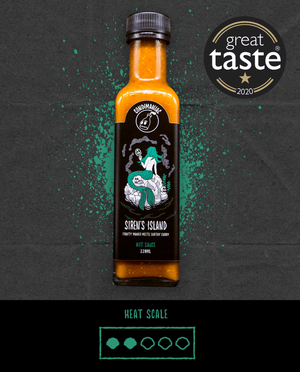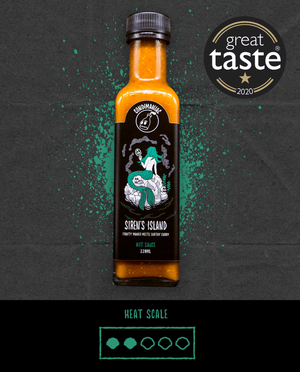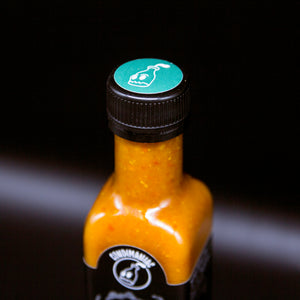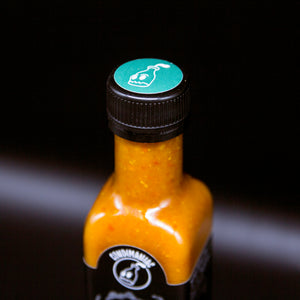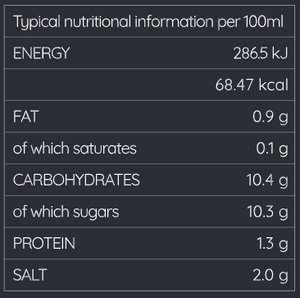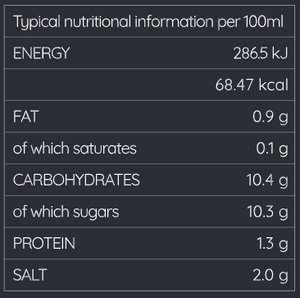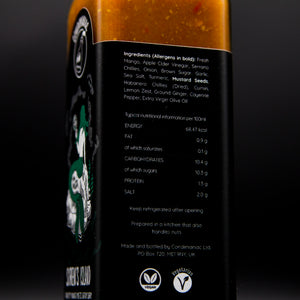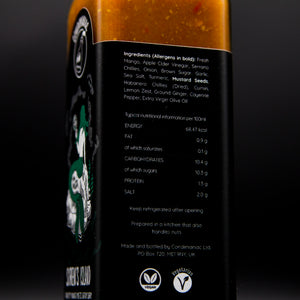 On Sale
Condimaniac Siren's Island Hot Sauce
A medium hot artisan sauce made with a fruity and sweet base of fresh mango and then flavoured with a delicate mix of South Asian spice. Heat 2/5.

Goes great with: Fish, chips and curry.
Fresh mango. Sweet and fragrant but balanced with garlic and onion to keep it savoury.
A fast-acting heat that's exciting but doesn't linger too long. The flavour of habaneros compliments fruit perfectly.

Turmeric, cumin, mustard seeds and cayenne pepper. A mango curry in a bottle with the cut of fresh lemon zest.
VEGAN
Comes in a 227ml glass bottle.
CONTAINS MUSTARD
Made in a kitchen where nuts are present.