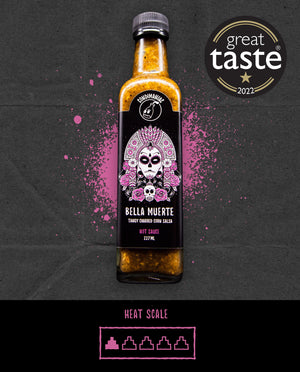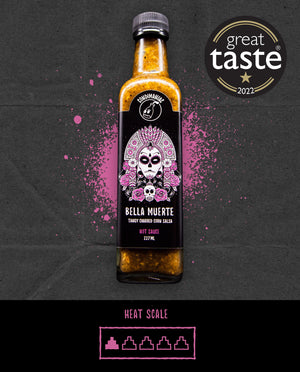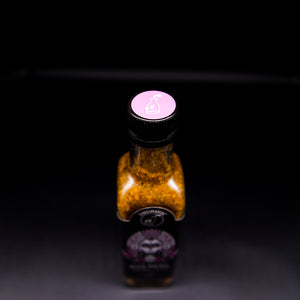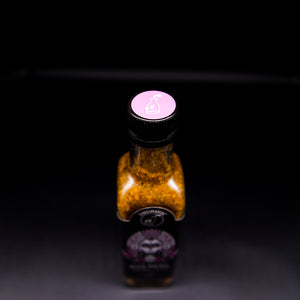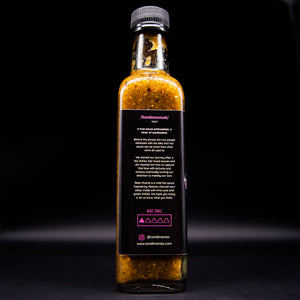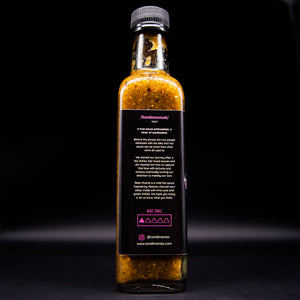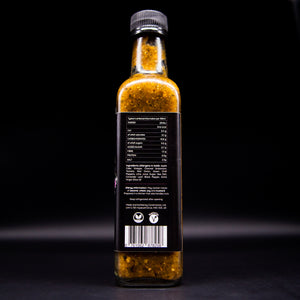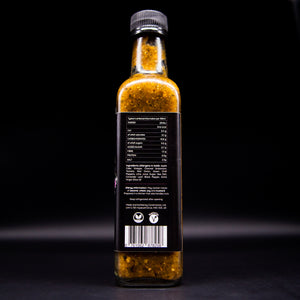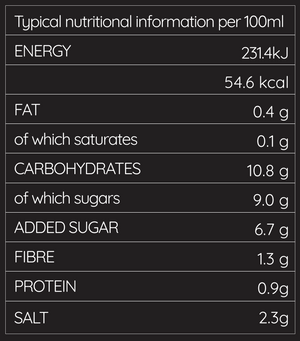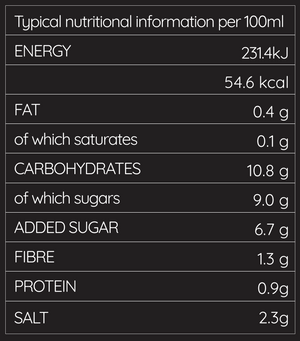 On Sale
Condimaniac Bella Muerte Hot Sauce
Condimaniac's very own Bella Muerte Hot Sauce. A mild artisan sauce inspired by the fresh salsas of Mexico. Made with fresh green chilli peppers on a base of burned corn and fresh lime. Heat 1/5.
Great Taste 1* 2022.
Label artwork inspired by Mictecacihuatl (Lady of the Dead)

Goes great with: Quesadillas, Burritos and Tacos.
Sweet charred sweetcorn balanced with fresh tomato and red onion.
Green chillies give the sauce a mild tingle, just enough to keep things exciting. 
Fragrant coriander compliments the fresh lime beautifully. Leaving the sauce light and satisfying.
VEGAN 
Ingredients (allergens in bold): Cider Vinegar, Sweetcorn, Tomato, Red Onion, Green Chillies, Lime Juice, Sugar, Salt, Coriander, Black Pepper
May contain sesame, wheat (gluten), soy.
Comes in a 227ml glass bottle with tamper evident lid.