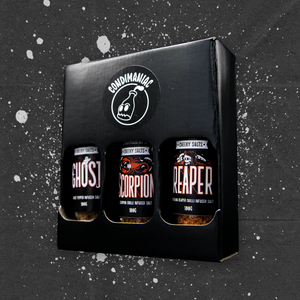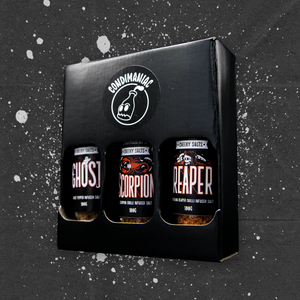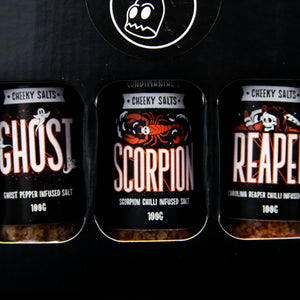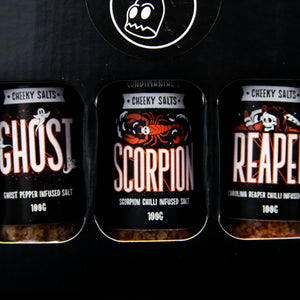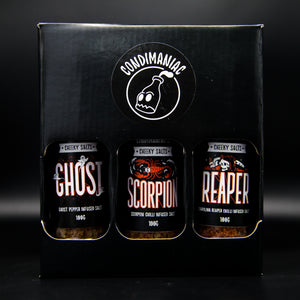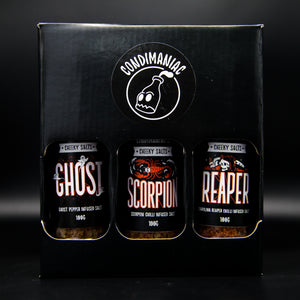 On Sale
Condimaniac 'Cheeky Salts' Gift Set 3 x 100g (Ghost, Scorpion, Carolina Reaper)
Condimaniac's own brand of chilli infused salts! It's just like good quality sea salt, but a little cheeky. Complete with salt grinder cap.
This gift set includes all three:
Ghost Pepper Infused Salt
Scorpion Chilli Infused Salt
Carolina Reaper Chilli Infused Salt
Use our cheeky salts on everything that you would use salt on but just want a little extra excitement. It's great for adding a bit of kick to your cooking or for grinding on your food to give a subtle exciting kick.
Contains 100g. 
Made in a kitchen where nuts are present.