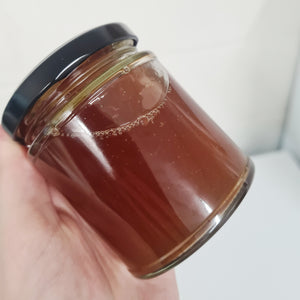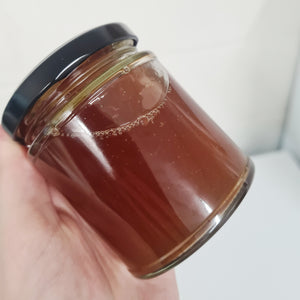 On Sale
Maple Jalapeño Syrup
Our Candied Jalapeños are super popular but a lot of people have said their favourite thing is the brine you are left with once you finish the actual Jalapeño slices. So... here it is, just the juice!
It's the syrup they were cooked in and it's made of Apple Cider Vinegar, Sugar, Maple Syrup and some Cayenne Pepper - it's super sweet and a little spicy and delicious added to dressings, sauces in general and brushed on barbecue foods. A jar goes a long way too.
Available in 190ml and 295ml jars.
There are only a few of these with every batch so grab 'em whilst you can. 
Ingredients (allergens in bold): Sugar, Apple Cider Vinegar, Pure Maple Syrup, Cayenne Pepper, Garlic infusion, Jalapeño infusion (no pieces)